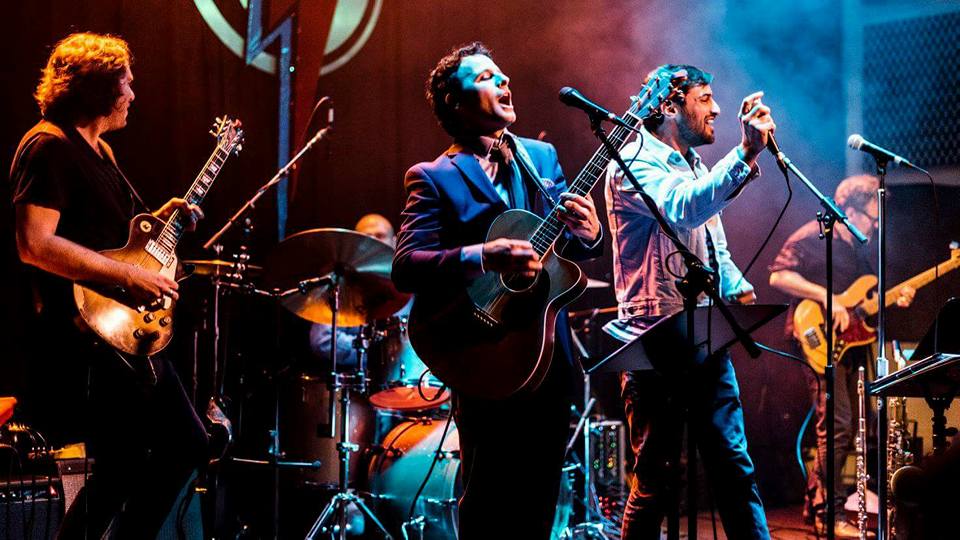 Friday, June 19, 2020 - 7:30 p.m.
(Chaz & Nicki open at 6 p.m.)
Schnormeier Event Center
FREE
Popgun is a "supergroup" consisting of some of the finest musicians in the Central Ohio region. They present incredible renditions of top notch 70's/80's pop-rock tunes from Queen, Stevie Wonder, Bowie, McCartney, Prince, Cheap Trick, George Michael, Yes, Talking Heads, etc.
Members of the group also perform with other outstanding bands from the region, including Floorwalkers, Hoodoo Soul Band, Hebdo, & Doc Robinson. They are: Tony McClung, Jeff Ciampa, Dennis Hodges, Jon Elliot, Kevin O'Neil, Luke Holmes, Joe Hebdo.
Reserved tables for 8 are available for $50. Must be paid for at least two weeks in advance. Call 740-501-9293 to reserve.
More information coming soon!